He has been an active member of AILA since1985 and is admitted to the bar in Illinois and New York.
He has written more than 20 peer-reviewed articles and book chapters on aspects of immigration law.
Nathan has been a leader in National Interest Waiver (NIW) analysis and advocacy since the 1990s. He has written extensively on the National Interest Waiver since 1996, and wrote the first commentary and critique on the New York State Department of Transportation (NYSDOT) precedent decision.
He has successfully represented businesses ranging from Fortune 500 corporations to universities to nonprofit foundations, family-owned businesses, and self-employed musicians, artists, physicians and alternative medicine practitioners.
Nathan's representation of some of the pioneering IT contractors in the 1980s and 1990s facilitated the expansion of the IT consulting industry from its modest role 25 years ago to its critical place today in every sector of American business, governmental and academic activities.
He has participated actively in the evolution of the labor certification process for the past 25 years.
He contributed to AILA's comment on PERM regulations proposed in 2004, specifically with regard to the critical issue of the permissibility of requiring experience gained with the sponsoring employer in an alternative occupational category. Primarily as a result of AILA's comment, experience in alternative occupations with the sponsoring employer was retained in the PERM labor certification regulations, to the benefit of employers and intending immigrants throughout the country.
He has been responsible for key advisory opinions from federal agencies regarding H1B, Outstanding Researcher, and merger and acquisition issues
He has won significant appellate decisions from both the Administrative Appeals Office (INS/USCIS) and the Board of Alien Labor Certification (Department of Labor).
He has lectured at AILA national conferences since the 1990s, with particular regard to NIW, H1B, and AC21. He has also lectured on US immigration topics at international conferences in Canada, India, The Netherlands, and Mexico
He has served as an Adjunct Assistant Professor of Business Law at the School of Professional Studies, City University of New York.
He contributes to the continuing promotion and support of classical Indian music and of domestic relief efforts to assist victims of the devastating cyclone Nargis in Myanmar in 2008.
Prior to law school, he pursued graduate study in philosophy and classical Indian languages, receiving a Master's degree and continuing on to doctoral studies in philosophy at the University of Chicago. He then studied classical Indian languages and modern Bengali at the University of Pennsylvania, where his exposure to the legal codes of ancient India inspired him to redirect his energies to the study and practice of law.
He was a cum laude graduate of Loyola University School of Law in Chicago, where he received American Jurisprudence Awards for achieving the highest grades in both Constitutional Law and Contracts.
Nathan is still actively interested in the languages of India and its cultural sphere (the "Indosphere"), in particular the often unacknowledged reciprocal relationship between Burmese and other languages of Upper Southeast Asia and the languages of eastern India, particularly Bengali. He has made more than modest inroads into gaining functional literacy in both Bengali and Burmese, two of the world's most elegant and expressive languages.
Nathan has traveled extensively, particularly within India and the Union of Myanmar, which country he has visited 10 times to date. He and his wife, Karen, live in New York City with their kooikerhondjes (Dutch decoy spaniels) Rosie Lucy and Duncan Dragon, who -- like Nathan -- are the grandchildren of European immigrants to this country.
Nathan Waxman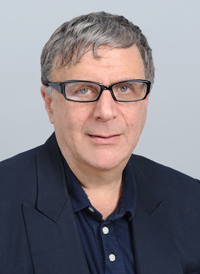 He is acknowledged by his peers in business and employment-based immigration as a national figure, as manifested by his selection as a New York Super Lawyer, his inclusion in the Who's Who of International Business Law, and in Best Lawyer's in America.